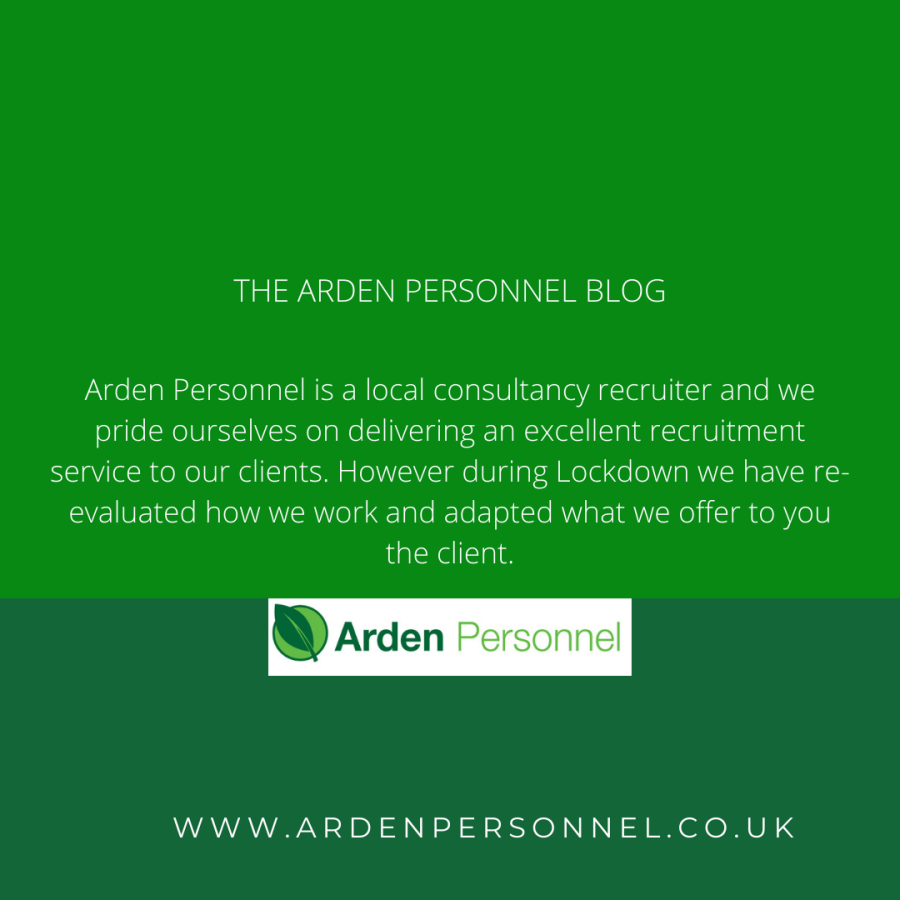 Arden Personnel is a local consultancy recruiter and we pride ourselves on delivering an excellent recruitment service to our clients.  However during Lockdown we have re-evaluated how we work and adapted what we offer to you the client.
A lot of businesses out there ask the question, why do I need to use an agency to recruit for me?  I can just put an advert out and see who applies.  Easy! Or is it?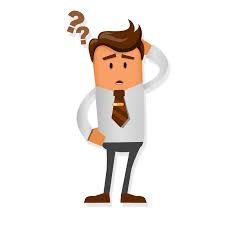 Reasons to use Arden Personnel rather than direct recruiting.
9/10 candidates use a recruitment agency as their preferred method when looking for a job so a lot of these candidates do not put themselves out there and will not apply for jobs other than through an agency.
Arden will fully interview suitable candidates before they are even considered for a role, often hundreds of candidates can apply for a position and will take hours to go through all of the applications, often a CV will not reflect a candidates personality.
Our consultants have up to date market knowledge, we can assess a candidate pretty quickly and assess whether they will suit your company and industry.
Arden can assess candidates utilising ISV, we have the systems to be able to test skills and ensure the candidates can do what they say they can, we can also benchmark this against a current member of staff in your business.
Probably a less professional reason, but just as important, Lissa is spot on at judging whether a candidate is being truthful, we do joke that she is a witch and 99.9% of the time she is right!
Services we offer
Contingency recruitment 
A non-exclusive recruitment service usually where the client has put their vacancy out to other agencies or advertised directly.  Often with contingency recruitment, the client will have numerous agencies working on this vacancy, therefore we will offer the following:
We will discuss your vacancy with you and ensure we have all the information and job specifications required
We will advertise your vacancy on our internal CRM system which holds hundreds of candidates, our system automatically alerts suitable candidates of your role
We will do our own search whereby we can notify suitable candidates
We will interview suitable candidates and then send over the cv to yourselves to assess whether you would like to interview
We will then arrange interviews and send out a brief to the candidate
Fees – If you offer a candidate, we will then invoice you the full fee on the candidates first day.
Retained recruitment 
An exclusive recruitment/consultancy service where an Account Manager will be dedicated to your vacancy.  This will guarantee that we find the right candidate for your role.
A dedicated Account Manager will be assigned to your vacancy and will be responsible for your vacancy from start to finish
Your Account Manager will visit (or video call if preferred) you to discuss your vacancy/get an idea of surroundings and personalities of other employees in the team for personality fit.  We will ensure we have all the information and job specifications required to find the right person for your role.  This will also include the consultancy side of things whereby we can advise you on the kind of candidates that would suit this role.
We will advertise your vacancy on our internal CRM system, numerous job boards and all aspects of social media.  As we are working exclusively with you, if required we can use a duel company branding for your adverts, which will improve attraction rate by at least 60%
We will do our own thorough search of candidates using our internal system, job boards and social media platforms, referrals LinkedIn, and other specialist Recruitment Associates giving you a wide pool of quality/suitable candidates.
We will interview suitable candidates over the telephone and face to face.  If we deem them fully suitable we will then ask them to record a video (utilising myinterview) of why they think they are suitable for your role.  This will be sent to you so that you can "see" the candidate prior to interviewing and almost acts as a first interview. This will save you time only interviewing suitable people for your job role.
Interviews will then be arranged (on a date that we will of discussed with your previously) and candidates will be fully prepped, we spend time with the candidate prior to interview to ensure they fully understand the role and your business
Fees – we will take a £250 deposit which guarantees you our retained recruitment service and also guarantees that we find you the right candidate for your role.  The remainder of your fee can be paid in installments throughout the process as arranged with yourselves.
Which service do you choose?
This totally depends on the level of commitment you want from us as a Consultancy?  We will always give a good service, that is never in question and will never alter, but do you go for fast food or Michelin star service?
Examples of our candidate video introductions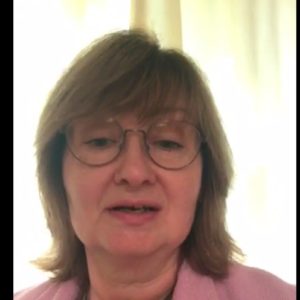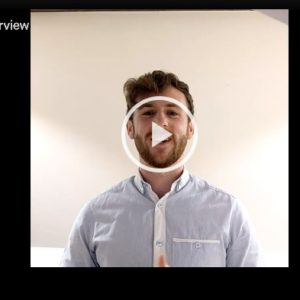 If you would like any further information on any of the above candidates or you would like to see any other candidates at all, please do not hesitate to contact us.
Any questions regarding our services please contact us on 01789 532220.
Thank you for reading
Look forward to catching up soon.
The Arden Personnel Team