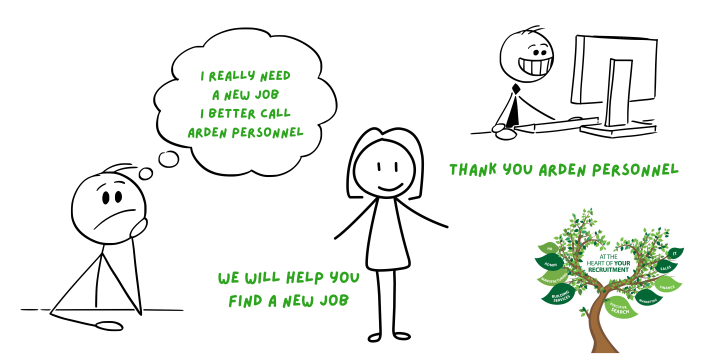 Once you register with Arden Personnel we will do everything we can to help you find the right job, and we do this by helping you in a variety of ways…
Telephone or Video Interview
We will contact you to arrange either a telephone or video interview where we can get to know you, find out your basic skills and more about what you are looking for in a new role.  We will advise you on CV presentation (check out our free CV tips), preparation for interviews and follow up any references you have provided (with your full consent).
Job Search
We make it our job to find you yours!  Our pro-active approach includes:
Frequent checks of all leading job boards
All new vacancies immediately posted to this website
Targeted promotion of our candidates via courtesy calls and monthly e-newsletters to business clients
Regular updates for you with a monthly candidate e-mail and via our active social networks
Advice and informative blog posts to give you plenty of tips and tricks
Interview
You will be fully prepped before all interviews, and we will make sure you get constructive feedback afterwards.
Placement and After Care
We manage your placement and contract, and we help you settle in with support even after you start your new role.