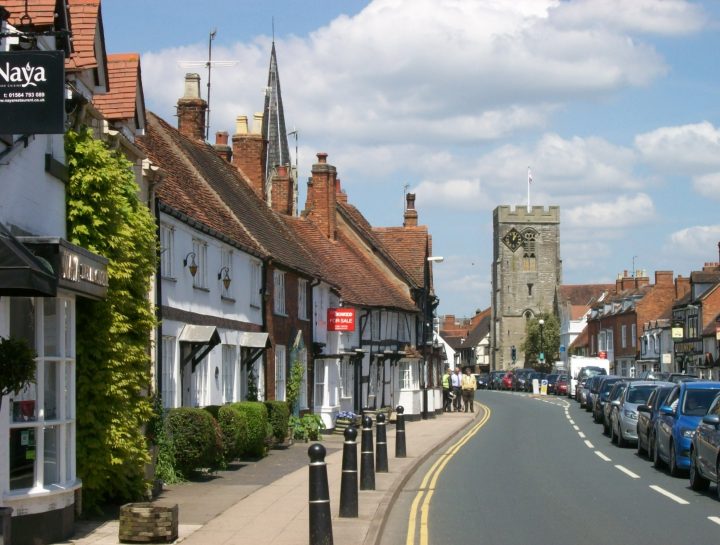 Welcome to Henley-in-Arden, a thriving hub for businesses in the heart of Warwickshire. In this vibrant market town, history blends seamlessly with contemporary commerce, making it the ideal place to establish and expand your business. Join us as we delve into the opportunities that Henley-in-Arden offers to entrepreneurs, business owners, and job seekers.
Discovering Henley-in-Arden: A Business Haven
Strategic Location Strategically positioned within the Warwickshire region, Henley-in-Arden enjoys excellent transport links. With easy access to Birmingham, Solihull, and the wider West Midlands, it's an ideal location for businesses looking to tap into a diverse market and access skilled talent pools.
Business Diversity Henley-in-Arden's business landscape is both diverse and dynamic. From retail and manufacturing to technology startups and professional services, this town welcomes enterprises of all sizes and sectors. The entrepreneurial spirit is alive and well, fostering innovation and growth.
Collaboration and Networking The tight-knit business community promotes collaboration and networking. Local business associations, such as the Henley Business Group, facilitate connections and synergies among companies. Whether you're a seasoned entrepreneur or a startup enthusiast, you'll find ample opportunities to share ideas and explore partnerships.
Employment Opportunities in Henley-in-Arden
Job Market Henley-in-Arden provides an array of employment opportunities across various industries. Skilled professionals and job seekers can explore openings in finance, technology, marketing, and more. The local job market continues to expand, with businesses actively seeking talent to join their teams.
Quality Workforce One of Henley-in-Arden's biggest assets is its educated and motivated workforce. The town benefits from its proximity to academic institutions and training centers, ensuring that businesses have access to well-qualified, eager employees who are ready to contribute to your success.
Work-Life Balance Henley-in-Arden values the work-life balance of its residents and employees. The town's picturesque surroundings, community activities, and green spaces offer a lifestyle that complements a fulfilling career. Achieve your professional goals while enjoying a peaceful and scenic environment.
Investing in Henley-in-Arden
Business-Friendly Environment Henley-in-Arden prides itself on being business-friendly. The local government actively supports economic growth, providing incentives and resources to help businesses thrive. This, combined with a skilled workforce, makes it an attractive destination for both startups and established companies.
Infrastructure and Facilities The town's modern infrastructure, including office spaces, logistics facilities, and high-speed internet connectivity, ensures that your business operations run smoothly. Henley-in-Arden is equipped to meet the demands of the modern business world.
Quality of Life Beyond the boardroom, Henley-in-Arden offers an unparalleled quality of life. The town's amenities, cultural events, and sense of community create a lifestyle that fosters contentment and well-being, essential for your team's satisfaction and productivity.
Start Your Business Journey in Henley-in-Arden
Whether you're an entrepreneur, business owner, or professional seeking new opportunities, Henley-in-Arden is your launchpad to success. This town is a place where history meets innovation, offering you the perfect environment to grow and prosper.