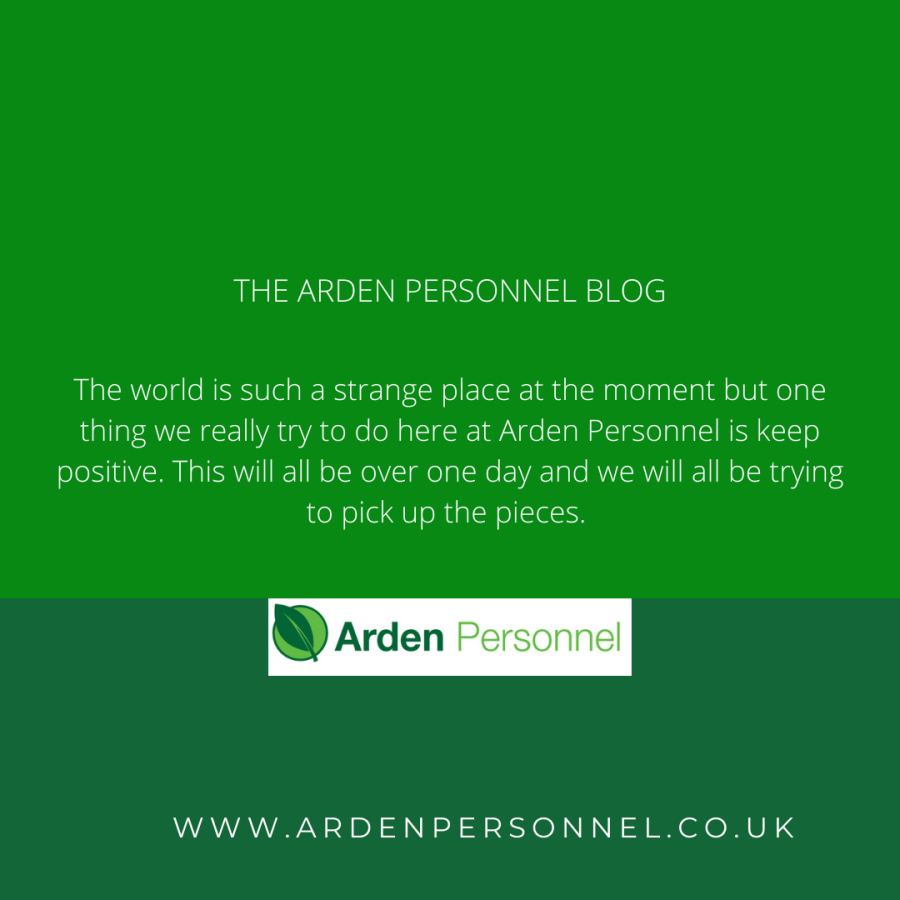 The world is such a strange place at the moment but one thing we really try to do here at Arden Personnel is keep positive.  This will all be over one day and we will all be trying to pick up the pieces.  Below are some of the things we have been working on through this pandemic.
We have found LinkedIn a great place during this pandemic, there is a sense of "community" on there and we are having lots of good conversations.  Recruitment isn't as busy as usual, we know that but people still need advise and conversations.  We aim to be there for anyone being made redundant or companies that are making redundancies and we want to help where we can.  Saying that there is still plenty of recruitment going on and we are doing our very best to be accommodating to each clients needs.  LinkedIn is a great place to speak to others and be supportive.
I know that people are afraid to do "sales calls" at the moment, but we really do need to keep speaking.  It would be easy to hide away and wait for all of this to blow over, but we are finding that speaking with our clients and keeping up to date with their needs and sometimes just having a virtual chat and coffee is keeping us going.   We have had some of the best conversations over this time and really got to know our clients on another level.  What do they say? It's good to talk.
Use this time wisely
At Arden Personnel, we are using the time we have now to make sure that we are speaking to the right people.  So if we are calling your business or connecting with you on LinkedIn we are trying to prepare for when this is all over knowing we will be speaking to the right people rather than bombarding people with irrelevant content.
We know this is a really difficult time for a lot of our candidates, we are seeing redundancies happening more and more and it's a really sad time for people.  However, we are helping candidates more than ever and trying to boost their confidence.  Whether that be looking over CV's, skills testing, helping with interview techniques etc.  It's a hard time to be job seeking, companies are receiving double if not more the amount of applicants for roles.  We are trying to show our candidates how to stand out when it comes to applying for roles.  We are not placing everyone but we are getting a sense of satisfaction with helping these candidates find their next career move.  We have spoken to candidates who are using this time as an opportunity to re-train so we are advising on things like this aswell.
We know that we can't just keep working the way we were before lockdown. Adapt and change is a big thing here at Arden Personnel.  We are constantly looking at what we can offer clients who are recruiting to help them and be mindful of the situations that are happening.  We are always prepared to change things and adapt to help our clients needs.  This is the beauty of us being a small business, we can do this.
We have also introduced a new CRM system, whereby our candidates can log in to their own portal and update all of their details.  It's a great tool and work kind of like a job board.  This opens up a whole new world for us as a business and we are very excited about it.
We are now getting our candidates to record a video introduction.  This enables us and you to see and get to know candidates before committing to an interview.  Time is precious and with lots of people working from home we thought this would be a great tool.  Our candidates are loving it too, and we love seeing them speak about themselves and open up on a video.  You get so much more out of this than a CV or profile. (Example below)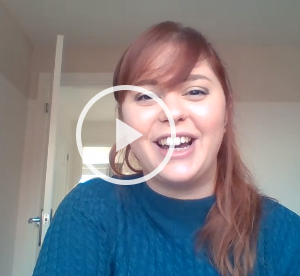 I hope this gives you a little insight into what we have been getting up to over the last 6 months.  We're not going to lie, it's tough and it's not plain sailing but we are trying to keep as positive as possible and to help as much as we can.
If you need a chat, a virtual tea/coffee or just some advise, we are here.
Take care and speak soon
The Arden Personnel Team