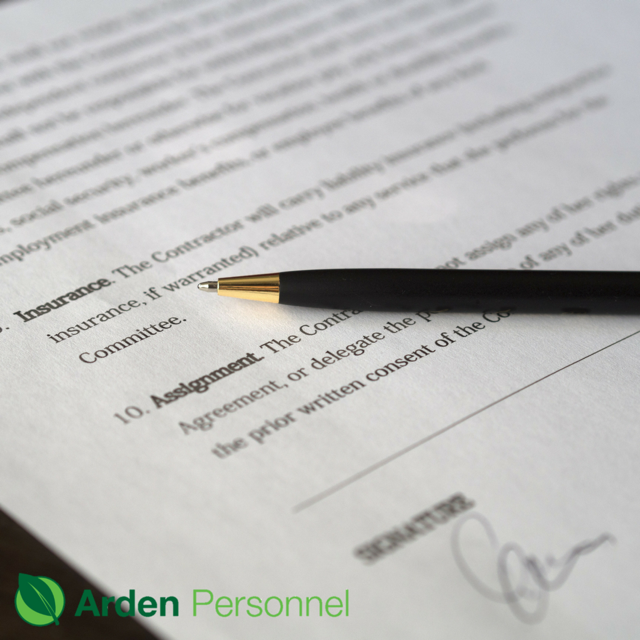 It's that time of year when our Temps Desk is buzzing with activity.  Summer holidays and staff departures mean our clients are looking for temporary cover to keep their business operations running smoothly during staffing gaps.
This year we have been busier than ever with temporary placements, and sometimes we struggle to convince candidates to consider temp work over a permanent contract.
We think Temping is a great career choice, and here's 5 reasons why:
1. Temping is a great way of gaining new skills and experience
Staying in the same position for a long time certainly gives you stability, but it also can stagnate you.  Doing the same role with the same duties day after day can become monotonous, whereas temping enables you to try your hand at new skills and gain experience in a variety of roles.  Just think how well-rounded your CV will become.
2. Temping gives you more flexibility
If you're a student with a busy course schedule, a parent returning to work, or someone who simply prefers a good work/life balance then temping offers great flexibility for you. You can often avoid the trappings of a 40 hour week, or 9-5 days and fit your role in around your life.
3. Temping can give you a foot in the door
If there is a company that you really want to get in with or a new direction that you would like to take your career then temping could be the perfect choice for you.  It allows you to try something new, without the long-term commitment – and might just get you that all-important foot in the door too.
4. Temping is a great way of building your network
Networking isn't just about attending awkward breakfast meetings and trying to hold a conversation with a stranger whilst stuffing a bacon roll into your mouth.  Networking is about building a bank of useful contacts which you can refer to in future – connect with your co-workers and managers via LinkedIn or trade email addresses and stay in touch because you never know when they might come in handy.
5. Temping keeps you in the loop
Temping keeps you relevant and up to date with new policies, procedures and skills.  If you are trapped in a long-term out of work situation then this can be invaluable to keep you up to date and relevant.  Temping can prevent you from becoming isolated, which is extremely demotivating when you are searching for a new career opportunity.
Our 5 top reasons for giving temping a try will hopefully give you something to consider.  If so, and you would like to register with an active agency, then give Arden Personnel on 01789 532220 or email admin@ardenpersonnel.co.uk and we can get you started!