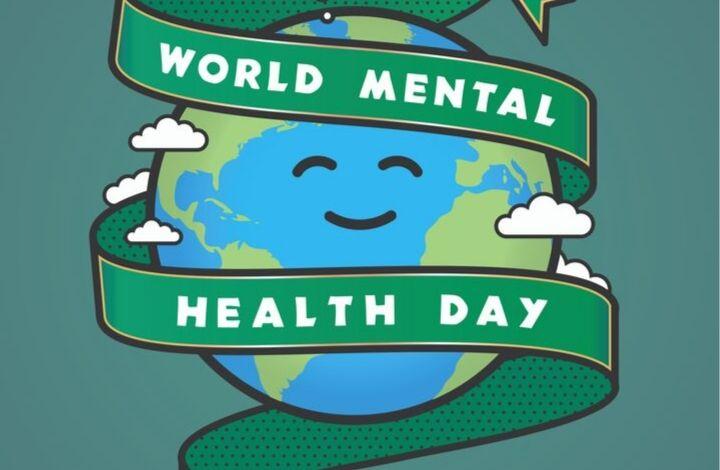 10th October is World Mental Health Day.  A chance for us all to take stock of our own mental wellbeing, and a reminder to check in with those around us.  Stress in the workplace or being out of work can have a negative impact on mental health.
Check out these stats from the Mental Health Foundation;
💚 1 in 6.8 people are experiencing mental health problems in the workplace (14.7%)
💚 Women in full-time employment are nearly twice as likely to have a common mental health problem as full-time employed men (19.8% vs 10.9%)
💚 Evidence suggests that 12.7% of all sickness absence days in the UK can be attributed to mental health conditions
Food for thought isn't it?  As employers and colleagues, we can all work together to improve mental health in our workplaces.  A few simple changes can make a huge difference.
Here are some suggestions to implement into your place of work:
For Employers
💚 Consider allowing staff to take a Mental Health Day when they feel things are getting too much.  Advice on Mental Health Days is available here
💚 Encourage downtime or fun days at work to show your team members how much they are appreciated.  Dress down Friday, a staff lunch once a month, or a special treat for everyone.  In the past, Arden Personnel have had a professional massage therapist come into the office to give staff a back and neck massage on a Friday morning.
💚 Encourage staff to leave their desks at lunchtime to take a break and go for a walk in the fresh air.  Some time out during the day can really refresh the mind and physical activity boosts endorphins and releases happier hormones.
💚 Introduce a positive attitude to maintaining a work-life balance.  Consider allowing working from home, flexible start and leave times and aking sure employees avoid working late nights.
💚 Offer external support when your team need it, make links with organisations who can help you implement support for your employees.  Visit Mental Health at Work for helpful advice.
For Employees and colleagues
💚 Be aware of your own mental health at work, and of your colleagues around you.  If you think someone needs support, try to offer it.
💚 Take regular breaks – don't be a slave to your desk and make sure to get outside for fresh air if you can.  Eat away from your desk and leave work on time when possible.
💚 Talk more – ask for help when you need it!  We are all human and talking about our worries with a colleague or a manager can ease pressures that build up.
💚 Eat well and drink sensibly because a healthy diet will improve your physical and mental health! Avoid drinking heavily – especially on work nights when keeping a fresh head will help you stay in control of your workload and your mindset.
💚 Be social!  Do things with your colleagues!  We often see more of our work friends than we do our personal friends, so get to know them and enjoy their company!  At Arden Personnel we try to go out socially every month and we recently ran the Alcester 10k together which was great for team morale!
There are some great tips and statistics on mental health at work here 👉 https://www.mentalhealth.org.uk/statistics/mental-health-statistics-mental-health-work
We hope this information is helpful, and remember that if you are struggling – you don't have to do it alone.  Reach out for support because there is plenty out there waiting for you.  Visit the NHS Every Mind Matters Website for more support and a Personal Mental Health Action Plan.
For other vacancies please visit Arden Personnel at www.ardenpersonnel.co.uk and on all social media applications.
Arden Personnel are committed to finding you your next position, we will help you find your perfect opportunity.
We aim to contact successful applicants within 24 hours, if you do not hear from us within 48 hours it may mean that your application has been unsuccessful.
However, we may have other opportunities that would suit you.
We recruit in the following sectors:
Commercial – Administration, Accountancy & Finance, Sales & Marketing, Customer Service, HR and IT.
Building Services – Operational Management, Engineering/Facilities Management & Electrical, Supervisory, Contract & Project Management, Business Development, Senior Level
Manufacturing – Technical, Engineering and Manufacturing
The areas Arden Personnel recruit in are:
Alcester, Redditch, Studley, Bidford-on-Avon, Stratford-upon-Avon, Evesham, Broadway, Pershore, Moreton-in-Marsh, Bromsgrove, Chipping Camden, Warwick, Leamington Spa and Henley-in-Arden