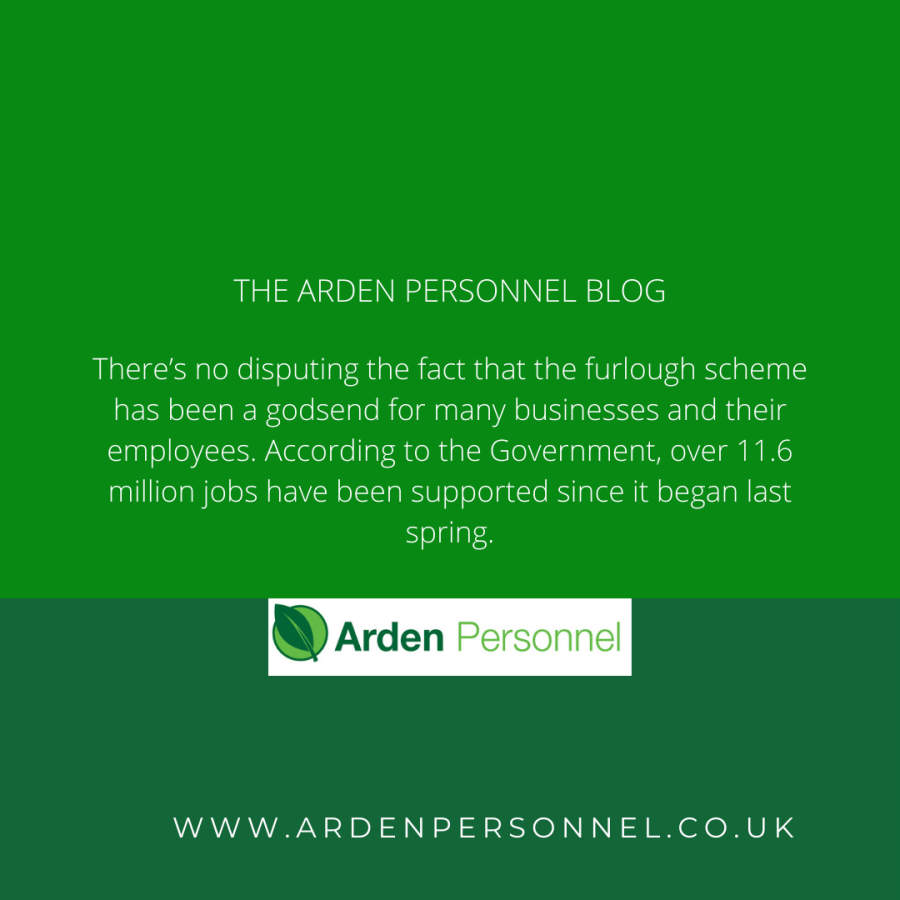 How has furlough affected your business?
There's no disputing the fact that the furlough scheme has been a godsend for many businesses and their employees.
According to the Government, over 11.6 million jobs have been supported since it began last spring, keeping people employed and avoiding mass redundancies. But with the scheme about to end, it's time to make yet more changes as you prepare to welcome some, or perhaps all, of your employees back into the workplace on a more permanent basis.
For you as an employer, getting people back on the right terms is a big thing. And it's not just your bottom line that needs to be considered, you need to revisit the business plan and look at recent results to establish what is and isn't economically viable and whether you may need to make short or long terms changes to your staffing levels. But it's not all about you, the pandemic has also brought disruption to your employees. Their expectations around work, how they fulfill their role, and how they can balance work and home responsibilities may have changed dramatically since March 2020.
Not everyone is the same
In the first instance, we recommend you take an individual and consultative approach to consider the physical, emotional and mental wellbeing of every member of your workforce. Whilst some employees will be keen to get back and eager to catch up with their colleagues, others might still be anxious and prefer to know that they can still work from home, albeit on a different basis.
Whatever their situation, as an employer or manager, you need to be on hand to ensure a successful transition that will encourage collaboration, communication, and productivity, whilst also offering good employee wellbeing.
Slow, gradual change
As with any change, you need to ensure it is done gradually, carefully, and safely. If some staff remain cautious or for those who are clinically vulnerable, you may want to retain some measures including face masks, other PPE, increased workplace cleaning and sanitation measures, ventilation, and social distancing. You may also need to change workplace layouts, including reconfiguring offices, communal areas and meetings rooms, to ensure employees have access to additional space so they can feel more confident.
But if you don't have the space or are faced with staff who would prefer to work from home either on a full-time or part-time basis, you need to make sure you can offer realistic options. Not every business is able to, or has the capacity, to let its workers continue to work from home indefinitely.
That's why the key to success is to
Be prepared to listen and understand
Provide reassurance and different options
Think about new and/or different ways of working (agile and flexible practices) that fit employees changing expectations
How we can help
But sometimes, all this change can prove too much, and some of your employees might decide to leave. Obviously, this means you will have people gaps in your organisation that need to be urgently filled. If this sounds familiar, then get in touch or look at our website – www.ardenpersonnel.co.uk. We are here for all your recruitment needs.