Wording is 'key'
Think about keywords if you are uploading your CV online so that recruiters can find you more easily. Use words or phrases that are synonymous with your profession.
Never use the same CV twice
Tailor your CV to the job you are applying for! Research the role and the company to help you match your CV as perfectly as possible to their requirements. This effort makes you stand out!
Proof it
Silly mistakes will make you look sloppy – if you can't even take the time to spell your own CV properly, what does that say to a potential employer about your attention to detail?
Download All 10 CV Tips
They're Free!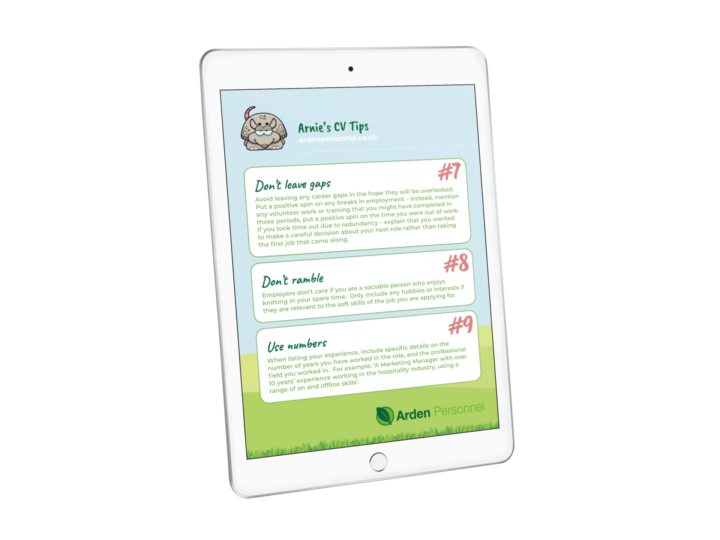 Your information will be protected under our privacy policy. There will be a clear unsubscribe link in each automated email we will send you. By downloading this product you are consenting to receiving relevant and occasional updates from Arden Personnel. If you would prefer to receive this product without granting this consent please contact us here.