Size isn't everything
Try to keep your CV to a maximum of two A4 pages.
Use numbers
When listing your experience, include the number of years you have worked in field - e.g. 'A Marketing Manager with over 10 years' experience working in the hospitality industry... '.
Don't be a cliché
Avoid using age-old buzz-phrases like 'Team Player' and 'Self-motivated individual' unless you include evidence to back them up!
Download All 10 CV Tips
They're Free!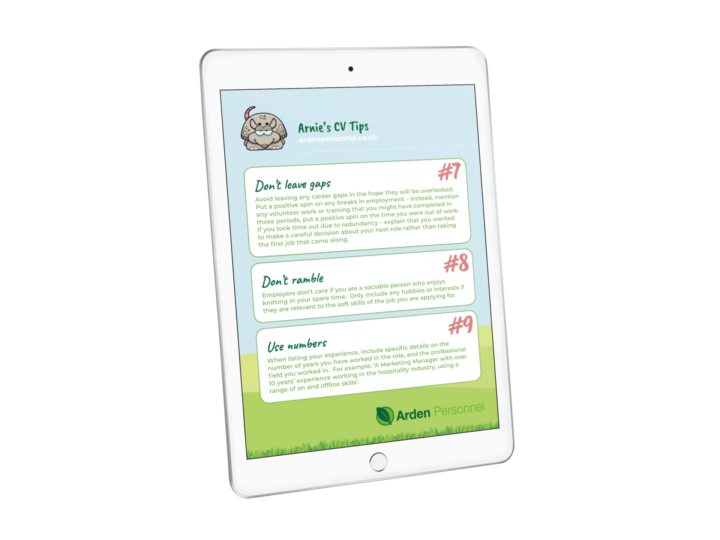 Your information will be protected under our privacy policy. There will be a clear unsubscribe link in each automated email we will send you. By downloading this product you are consenting to receiving relevant and occasional updates from Arden Personnel. If you would prefer to receive this product without granting this consent please contact us here.