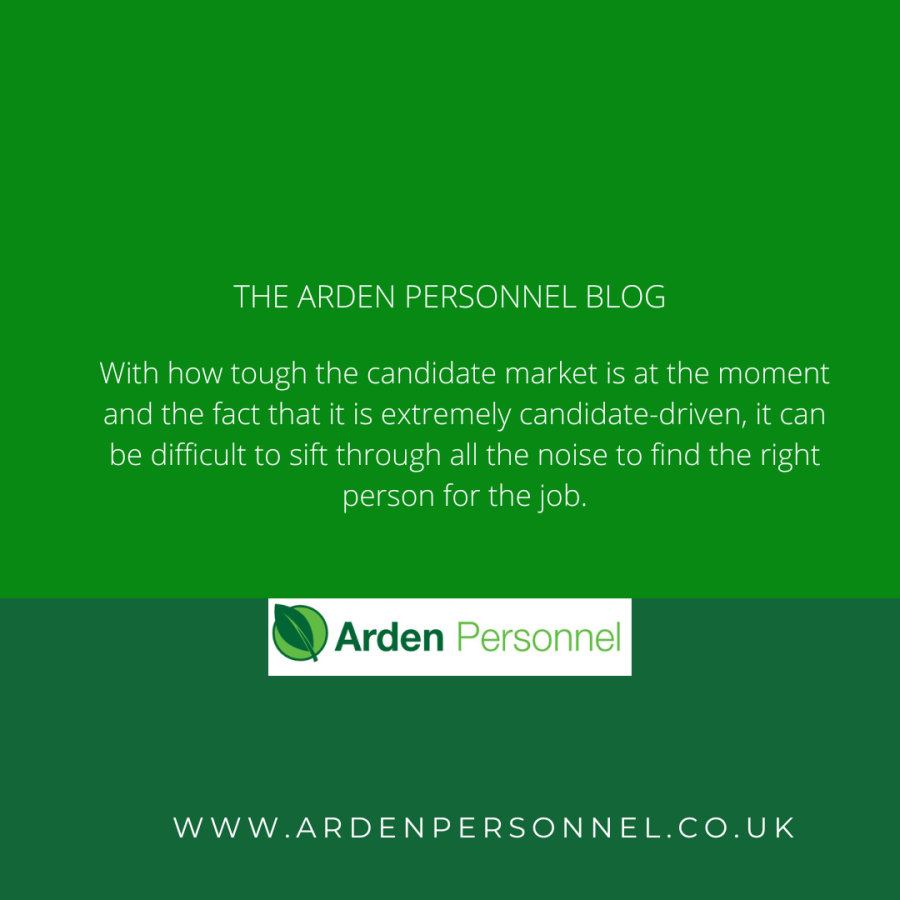 With how tough the candidate market is at the moment and the fact that it is extremely candidate-driven, it can be difficult to find the right person for the job. Asking the right questions during a job interview and knowing what to look for in your candidate's responses will help you determine if their skills, experience, and personality meet your requirements, putting you one step closer to making your next hire.
Interview Preparation
Preparation is the key, prior to your interviews ensure that you:
Have an interview format and structure. There are lots of different interview formats and types, including telephone, in-person and via video ie teams/zoom, etc, one-on-one, group, and panel interviews.

Go over the job description and familiarise yourself with the requirements. Have a list ready of the critical skills that the candidate must have, although be prepared to have some that you are flexible on. This will help you broaden your search.

Write down all of the questions you want to ask and highlight the ones which relate to the essential skills or experience you're looking for.

If you are conducting the interview with a colleague, agree on a scoring system you can use to assess each candidate fairly.
Telephone interviews
If you want to pre-screen the candidates before you agree on who to fully interview, a telephone interview can be a really good way to do this.
You can assess the candidate's communication skills

Clarify all of the information on their CV
You can also use telephone interviews to ask the candidate some screening questions, such as if they are willing to travel or if they have certain industry certifications, etc.
A few example questions you can ask in a telephone interview are:
Tell me a little about yourself.

Can you tell me why you are looking for a new position?

What is it about this role which appeals to you?

What are your salary expectations?
The answer you receive to the first question should demonstrate the candidate's communication skills, while the next two aim to give you an overall picture of their career objectives, personality, and motivations.
Types of interview questions
Having a solid interview structure helps to make sure that you cover the ground you want to, as well as gives the candidates plenty of opportunities to demonstrate their skills and experience, and the chance to ask any questions they have for you.
Most interviews will have a mix of close-ended or open-ended questions. Close-ended questions are ideal when you want simple, factual answers. Here are a couple of examples:
How many years of experience do you have?

How long did you work for your previous employer?

Have you ever been fired from a job?
Open-ended questions on the other hand are a good way to encourage candidates to open up, elaborate, and share their opinions. Many employers will ask open-ended questions to get an insight into the candidate's personality and to assess their thought process. Common open-ended interview questions include:
What do you see as your strengths and weaknesses?

Where do you see your career in five years?

What accomplishments are you most proud of?
Always use both types of questions throughout the interview. Don't ask too many leading questions – for example, "you are good at Excel aren't you?", let the candidates answer in their own words.
Competency-based and strength-based interview questions
Competency-based interview questions are used to understand the relevant skills, knowledge, and behaviour a candidate has. Competency-based questions tend to be open-ended and may require answers involving real-life, situational examples. Asking competency-based questions allows you to learn about how a candidate has used their skills in the past to determine their suitability for the role. Examples include:
Describe a time when you have had to make sudden decisions?

Can you give an example of when you have dealt with a difficult situation with a customer?

Can you tell me about when you have worked under immense pressure?
Strength-based interview questions, on the other hand, focus less on a candidate's experience but aim to uncover what makes a candidate tick. They should give you an insight into a candidate's potential, their willingness to learn, and how they approach different situations. Here are some strength-based questions:
Do you prefer working in a team or working individually?

What tasks do you always leave until the end?

How do you keep yourself motivated?

How would you approach a task you have never done before?
As competency and strength-based interview questions uncover different aspects of a candidate's suitability for the role and the company, asking a mixture of the two can help you conduct a well-rounded interview.
Top Candidates Registered with Arden Personnel
Reference: 19901
Credit Controller
Lives Warwick
£20,000 per annum
Over 20 years Credit Control experience
4 weeks notice
Reference: 19893
PA/EA/Office Manager
Lives Redditch
£30,000 per annum
1 months notice
Extensive Executive Assistant/Office Manager Experience
Reference 19815
Purchase Ledger
Lives Bromsgrove
£26,500 per annum
4 weeks notice
AAT Level 2 & 3