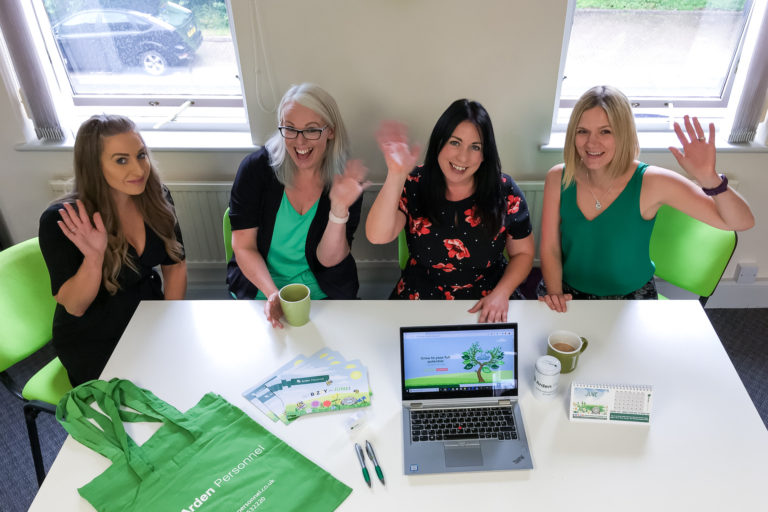 Arden Personnel celebrated a seventh successful year in business in June, and the team are looking forward to an even brighter future with some exciting new changes ahead, including a brand-new website.
Our recruitment agency was founded in 2012 by our Managing Director Lissa Fletcher who has over 15 years' experience within recruiting in the local area.  Lissa began running the business from her family home in Studley but it soon grew too large for her dining room table and she relocated the company to Alcester in January 2013.
Since moving to Alcester we have expanded twice into new offices and last year we purchased No. 4 Arden Court, Arden Road which includes additional office space, interview rooms and meeting facilities.
Arden Personnel is an independent agency with a strong reputation within commercial recruitment, and this year we have added to our portfolio with the launch of a new Building Services and Manufacturing Division.
We are celebrating our 7th anniversary with the launch of a fresh new brand, and a new website which includes an improved job search section, a discreet online chat service and downloadable fact sheets on creating the perfect CV.
Speaking about the official launch of our new website, Lissa said
"We are delighted to be celebrating such a successful seven years in business.  We have definitely noticed an increase in new business since the beginning of this year alone, and we have never been busier!
Despite recent reports around uncertainty in the economy we have noticed an increase in new vacancies, and we are registering new candidates every day.
Our ethos at Arden Personnel is to deliver a personal and no-nonsense approach to recruitment which is tailored to each of our client's specific requirements.  We understand that all businesses require different types of recruitment support and we constantly strive to deliver a flexible service which is affordable yet of the highest quality.  The feedback from our clients tells us that we are successfully achieving these aims."
At Arden Personnel we believe that our local knowledge, a personal and friendly service and flexible fees as the secrets to our success.  We are so confident in delivering consistently great service that we offer an 8-month free replacement guarantee to all of our clients – this gives them extra reassurance in our commitment to them.
If you would like to register as a candidate or discuss advertising a vacancy with Arden Personnel click here or call and speak o a member of our team on 01789 532220.
There is also a handy Live Chat function on the Arden Personnel website which means that you can chat discreetly about your job search on a one-to-one basis with one of our trained Arden Personnel recruitment consultants.