"If you find a job you love, you will never work again" – Winston Churchill
Finding a job that you truly love is easier said than done.  At Arden Personnel we believe there is a job out there for everyone, you just have to find it!
As a recruitment agency, we spend our days matching candidates like you to new jobs.  Part of our successful process is getting to know our candidates before we put them forward for anything at all.  We spend valuable time learning about our clients  – we get to know their company culture, their values, their premises, and their teams to help us understand what they want from an employee, and what they would be like to work for.
Recruitment is not a numbers game; it is a people-led process – just like a dating agency!  We find out what makes both sides tick, and then we place them together and watch as a perfect relationship unfolds.
But you want to know how to find a job you love, that's why you're here – right?  These 5 tips will help you.
Recognise your skills
Understanding your skills and experience is the best place to begin.  List your skills and experience to date, identify what you are good at and where your weaknesses lie.  Be honest with yourself, ask for some insight from friends, family and colleagues who can offer a more balanced view.  This list will give you a good grounding to figure out how you can best apply your skills to a job you will love.
Top Tip:
When you register with Arden Personnel, we will ask you to complete a basic skills test and also a personality profiling exercise.  Our candidates are always interested to see their results as this gives a real indication as to the type of employee they are.
Define your goals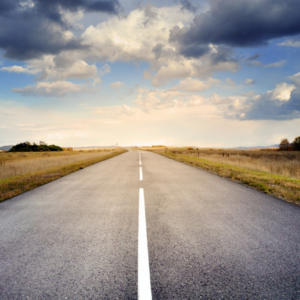 Until you have identified your career goals, there is no way of knowing how to achieve them. What is your definition of a dream job?  Is it led by salary?  Benefits?  Location?  Industry?  Position?  There are so many elements to consider.
Top Tip
Write a list of your career goals in order of preference and priority.  You could also create yourself a dream job board.  Having something physical to refer to will really help you focus on the end game.
Do some digging
Use the internet to do some super sleuthing and find out more about the type of businesses you want to work for.  A company's website and social media pages will give you the view they present to the world which is a good start.  To delve a bit deeper, have a look at employees or past employees on LinkedIn, run a search for the company name on Twitter and see what people are saying about them, look for details of their company values and their mission statement.  Your mission (if you choose to accept it!) is to learn more about life inside the company.  What are they like to work for?  Do their values match your own personal values?  For example: If you are committed to sustainability, a company that offers lift share schemes, has a Corporate Responsibility Policy for reducing their waste output, and holds regular tree-planting days for team building could be a perfect match for you!
Top Tip
Remember how we told you that we get to know the businesses that we recruit for, as well as our candidates? As your recruitment agency, we can often give you the low down on what a business is like, because we have already done the investigation for you!
Work on your profile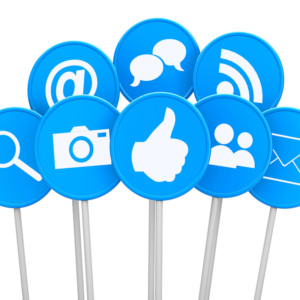 Just as you will be searching for the perfect employer, they will be searching for you!  This is the time to dust off your LinkedIn profile, and update your CV.  Add in relevant experience, projects and volunteer work.  Request some recommendations from previous colleagues, or employers to help promote your best qualities, and connect with people and companies who you are interested in.
Top Tip
Don't neglect your Facebook and Insta because you can guarantee that someone will be checking them. Remember that the internet is a public space and anything you publish there is visible to all kinds of people including prospective employers.  A 2018  Careerbuilder survey found that 70% of employers use social media to screen candidates during the hiring process, and around 43% of employers use social media to check on current employees.
Expand your horizons
To truly follow your passion, you need to open your eyes to the potential opportunities that are waiting for you.  We are all guilty of living within our comfort zone and sticking to what feels safe and familiar but there could be so many other options out there that you don't know about yet.
If there is an industry that has always interested you, try to find out more about the jobs in that sector that could fit your skillset.
Top Tip
Learn about new companies in your area, perhaps investigate taking on some new training or learning a new skill.  Expanding your horizons can show you what's out there, and it can also make you feel more self-fulfilled.  Plus – a new skill such as a language or a design qualification (for example) will look amazing on your CV.
If you are struggling to find a job that you love, Arden Personnel are here to help!  You can search for our latest roles on our website: https://ardenpersonnel.co.uk/jobs/ and register online with us too.  We would love to hear from you!
~
We list our latest vacancies online at www.ardenpersonnel.co.uk and on all social media applications.
Arden Personnel are committed to finding you your next employee, we are committed to delivering exceptional service to our clients.
We recruit in the following sectors:
Commercial – Administration, Accountancy & Finance, Sales & Marketing, Customer Service, HR and IT.
Building Services – Operational Management, Engineering/Facilities Management & Electrical, Supervisory, Contract & Project Management, Business Development, Senior Level
Manufacturing – Technical, Engineering and Manufacturing
The areas Arden Personnel recruit in are:
Alcester, Redditch, Studley, Bidford-on-Avon, Stratford-upon-Avon, Evesham, Broadway, Pershore,
Moreton-in-Marsh, Bromsgrove, Chipping Camden, Warwick, Leamington Spa and Henley-in-Arden