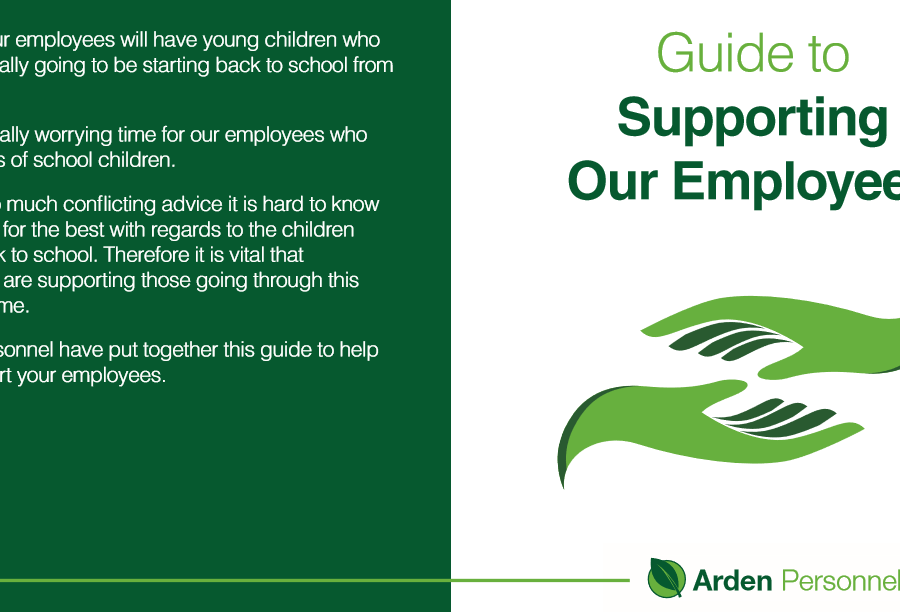 Good Morning and Happy Wednesday
I hope you are well and staying safe. It seems for most of us we might be working from home for a little while longer. I know a lot of employees who have children and are working from home.
The Arden Personnel team all have children at various ages from a 4 year old up to a to 16 year old. Here are some snap shots on how we are dealing with life at the moment.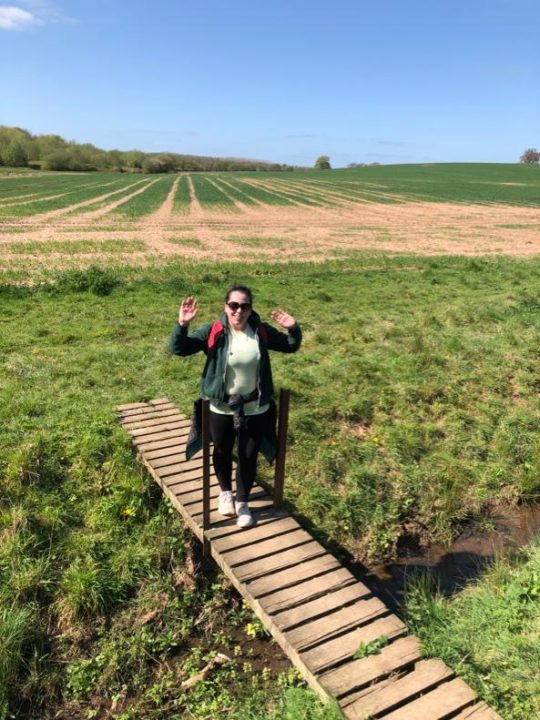 Lissa – Commercial Director
My son Jamie who is 16 years old was due to be starting his GCSE's this week. He's put a lot of hard work into revising for his upcoming exams, to now have this taken away from him. However, he seems to be taking it all in his stride, especially taking full advantage of his extended lie in's till midday!
The only interruptions I have from Jamie when working from home is "Mom what's for lunch?" and "Mom what's for tea?" My shopping budget has doubled but I'm happy to be spending quality time with my family and having an extended lunch break and working flexible hours.
Whilst I've been in Lockdown I've been running the office mostly on my own; registering candidates, answering questions on furlough which is my new swear word by the way, along with helping my clients to find staff. Yes we are still recruiting for our clients, and I'm proud to say we have found four candidates new jobs starting in June all in Accountancy roles. I've also signed myself up for various recruitment training packages online which I have found to be really helpful. It's made me re-focus on the business, thinking about fresh ideas and new ways we can help our candidates and clients bounce back after we get back to some sort of normality.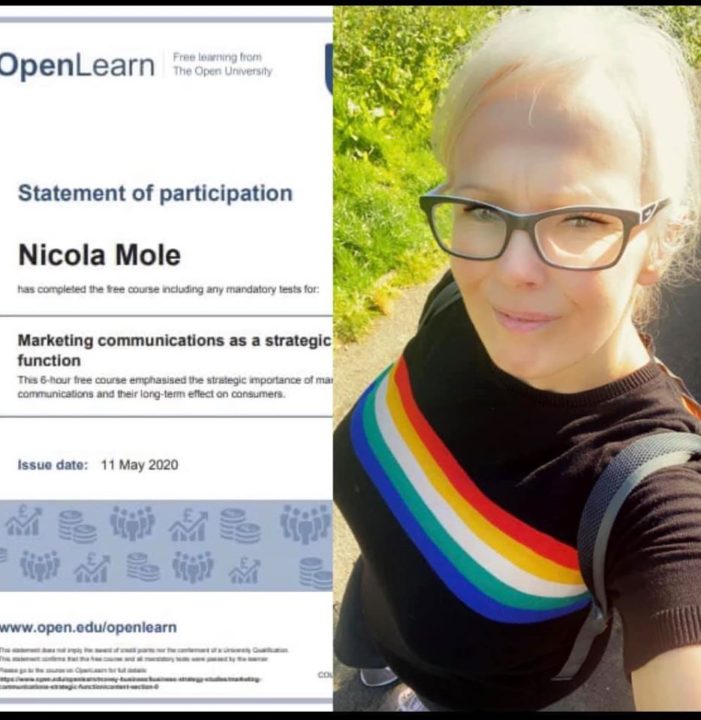 Nicki – Office Manager
When we first went into lockdown, although it was a scary time, I really wanted to make sure I didn't waste this time I had been given.
I was determined to look back on the time and be satisfied that I had used it wisely and tried to better myself and make special memories with my family.
Firstly, I logged onto Open Learn and enrolled in some free courses. Between home schooling, walking, cycling and numerous other things with the children, I have been slowly working my way through these courses.  I hope that they will help me when I go back to work and also I have been working on some mental health awareness courses which in times like this are always useful to be aware of. I have also been testing my skills on our ISV skills testing website. This has allowed me to see my weaknesses and see where I need extra training.
All in all I am happy that I am making the best use of my time. I know this is a strange time and probably one that we will never see again in our lifetime (hopefully) but I have always tried to be positive and hope that my children will look back on it as a time they spent with their family making very special memories.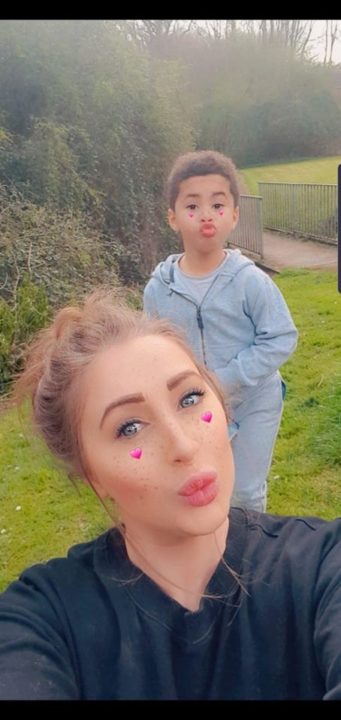 Natalie – FM & Building Services Director
Lockdown so far has been nothing less than a rollercoaster.
Most of my time has been taken up looking after my 4 year old – I have become a master at Lego building, going on spy missions, creating bug hotels and attempts at getting him to sit and learn for longer than a minute without wanting to go and play. I have a new found appreciation for early years teachers – how they manage to stay sane looking after 30 children is nothing short of a miracle.
With a little more time at home, I have been trying to update my skills and have read a fantastic book on recruitment – it's been great to relook at how I can continue to ensure I am working with clients and candidates as best I can and looking at new ways to provide the best service I can.
All in all, it has been and continues to be a very surreal time. The worry of not knowing when or how school will work for my son, not knowing if business is going to stop and if I will be able to pay my bills, missing close family and friends who I am used to seeing every week has been tough. But taking a step back from the usual busy days and being able to go on long walks in the woods, catching up with clients, candidates, family and friends having the long overdue chats, cooking from scratch and baking have all been amazing and I hope these can continue as we edge back to normality.
Supporting Working Parents
As always, we have worked closely with our candidates and clients and have compiled a brochure giving you ideas around how to help create this balance and assess!
The importance of flexibility
HR solutions
The stress of video calls
Reviewing workload & resource
Communication is key
I have attached our brochure; please do let me know if you have any questions!
A guide to supporting your employees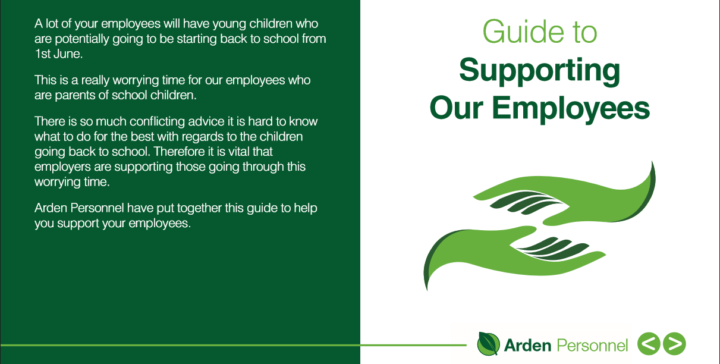 During the furlough period Arden Personnel would like to offer our clients the chance to use our online assessments and training packages free of charge, to help your staff upskill.
We have used ISV for over 7 years now and found it helped employees to either up skill or brush up on their existing skills.
Our training content includes:
Our Skills Tests Are:
 If you would like to take advantage of any of the above testing or training please click here completing our contact form by letting us know which Training course or assessment you would like your employees to complete along with their full name and email address. We would suggest you book your employees onto 3 assessments which would take around 5 minutes each to complete.
On a final note I will be hosting a Q&A recording where I will be answering any employment or jobs related questions. Please drop me a message at l.fletcher@ardenpersonnel.co.uk by 27th May and I will answer the top questions asked by our clients and candidates..
Wishing you and your loved ones good wishes.
Lissa, Nicki and Natalie