Can' ID: 8190
Salary: £0 per annum
Marketing Manager ready to assist in your business re-brand
Reference 25627
Warwick
£49k per annum
Details
Candidate 25627 is a passionate, driven individual, experienced in a range of roles in marketing and other industries. Boasting 22 years of experience, they have held high-pressure roles where they successfully managed multiple deadlines & personnel, developed strategies, & solved problems along with a business re-brand. With the drive & problem-solving skills to excel as a Marketing Manager.
With a positive, proactive, and being extremely creative this candidate is ideal for Marketing Manager roles. Not afraid to challenge processes to ensure the business is going in the right direction. Very passionate about what they do and will always go above and beyond to motivate, support, and inspire people, either through creative media, training and development or their management style. Highly recommended for Marketing Manager roles.
Skills and Achievements in a Marketing Manager role
With a rich and extensive background spanning close to 15 years in the dynamic field of Marketing, our candidate brings a wealth of experience that is not only backed by time but also sharpened by relentless dedication. Their journey began as a Marketing Assistant, where they harnessed the initial sparks of their marketing prowess. Over the years, they have steadily ascended the professional ladder, ultimately reaching the pinnacle of success as a seasoned Marketing Manager. Now, with a hunger for fresh challenges and an unyielding determination to explore the ever-evolving landscape of marketing, our candidate is poised to chart a new course towards even greater accomplishments.
If you are interested in finding out more about this candidate click the Book Candidate button now, or call us at our Alcester office on 01789 532220 or our Redditch office on 01527 911700 or email admin@ardenpersonnel.co.uk.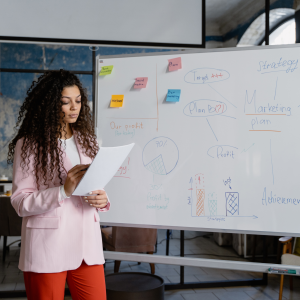 Is this candidate for you?