Can' ID: 8184
Contract: Permanent
Location: Worcestershire
Salary: £100,000 per annum
Non exec CEO ready for a business overhaul
Candidate 25590
Worcestershire
£100,000 per annum
Details
Candidate 25590 is an experienced business leader and innovator with a proven track record of leading businesses and brands from startup to successful shareholder exit or refinancing. Possessing a wealth of skills such as leadership, strategic vision implementation, brand and product development, change management and multi-channel retail, they have achieved great success with the most recent feat being the development and execution of a brand, product and operational strategy resulting in a successful refinancing and 3x ROI for the original investors.
Achievements and Expertise
The only person to of won brand of the year with 2 different businesses.  Designed and manufactured products that have won multiple olympic and world titles with significant commercial success. Achieved a fantastic business overhaul and ready to do the same again for another company.
Skills
This versatile skill set represents the core competencies of our candidate, making them a dynamic and strategic professional. With leadership skills as a solid foundation, they excel in guiding and motivating teams, fostering collaboration, and maintaining high performance. They have a keen ability to develop and implement strategic visions, ensuring long-term success. Their proficiency in product and brand development drives innovation and competitive edge. Moreover, their change management expertise equips them to adapt to evolving business landscapes. Their effective communication skills enable them to convey ideas and inspire action. Additionally, they excel in Far East sourcing, opening doors to global markets and cost-effective supply chains. Their marketing proficiency is crucial for promoting products and engaging customers. Lastly, their knowledge of multi-channel retail maximizes reach and growth opportunities in the ever-evolving business landscape.
If you want to a business overhaul, and you think this candidate could be the one to do this, click the "book candidate" button now or contact us on 01789 532220.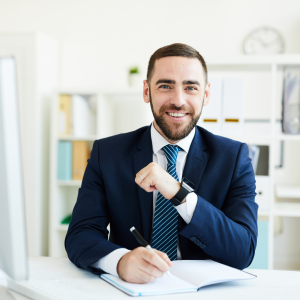 Is this candidate for you?