Can' ID: 8162
Contract: Permanent
Location: Stratford upon Avon
Salary: £35,000 per annum
Executive Assistant

Candidate 24655

£35k per annum
Details
Our candidate, 24655, is registered with Arden Personnel as an executive assistant (or pa), additionally, they are actively seeking a full-time permanent position.  Located in Stratford upon Avon they would also travel to the local areas and their expected annual salary is £35,000 pa. This dedicated professional is an experienced EA (or PA) with a wide range of skills and expertise that make them a highly valuable asset to any prospective employer.
Our candidate possesses a strong track record in coordinating global operations and crafting persuasive copy.  They can also create captivating graphic designs and adeptly managing financial administration. Their proficiency in these areas is underlined by their extensive work experience and demonstrable results.
Notably, as an executive assistant, our candidate excels in providing comprehensive support to team members and various stakeholders. Their abilities in management, communication, and organization are consistently exceptional, ensuring smooth and effective collaboration within the workplace.
Background
Our candidate's academic background also contributes to their skillset and furthermore they hold a Bachelor's degree in Humanities. This provides valuable insights into understanding human behavior and the dynamics of working with individuals at all levels. This knowledge proves invaluable when working as an EA, as it helps establish effective relationships.
Our candidate thrives in deadline-driven environments therefore can work in a fast paced environment.  Their ability to perform under these conditions while consistently delivering outstanding results is a testament to their professionalism and dedication. This trait positions them as an ideal fit for roles involving executive assistance or personal assistance.
To explore further details about our candidate, simply click on the "Book Candidate" button, and one of our consultants will promptly get in touch with you. Don't miss the opportunity to consider this exceptional executive assistant for your team.
If you are looking for any other candidates, please do not hesitate to contact us on 01789 532220/01527 911700 or email admin@ardenpersonnel.co.uk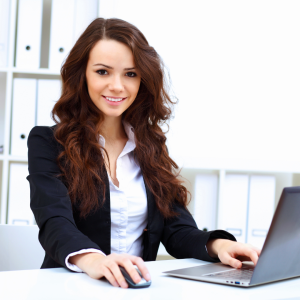 Is this candidate for you?