Our recruitment service starts at 12.5% of the total annual salary and goes up to 15% depending on your recruitment project.  Every business is different, and we believe in getting to know our clients and homing in on their needs.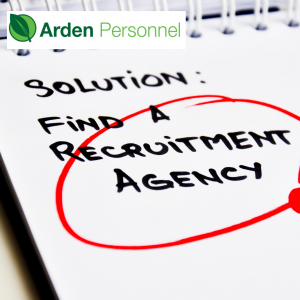 There are three stages:
Consultation period – 1/3 of the payment will be required for Arden Personnel once contracts are signed.
We will discuss your vacancy with you and ensure we have all the information and job specifications required.
We will advertise your vacancy on our internal CRM system which holds hundreds of candidates, our system automatically alerts suitable candidates of your role.
We will do our own search whereby we can notify suitable candidates.
We will interview suitable candidates thoroughly and if required we will conduct video introductions.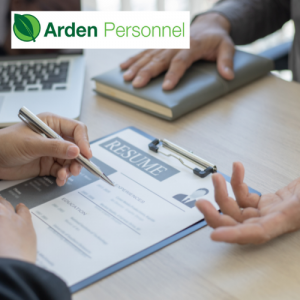 Shortlisting – 1/3 of the payment will be required for Arden Personnel to shortlist candidates and send you successful candidates after 1st stage interviews with us.
Candidate CV's will be forwarded to you via email along with our interview notes.  This will enable you to decide which candidates you would like to interview.
If required, we can arrange for a video introduction to be sent to you of the candidates we have shortlisted.
Once you have confirmed candidates to interview, we will arrange these and prep our candidates beforehand.
We will then follow up with you and the candidates after interview and ensure everything is discussed.
Once a decision is made we will ensure both you and the successful candidate are happy.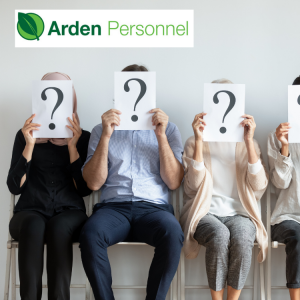 Placement – the remainder of the payment will be required 14 business days after the candidate commences with your business.
Once a candidate starts with you, we will check them in on the first day, 1st week, and after 14 days.   The remainder of the payment will be required 14 days after commencement.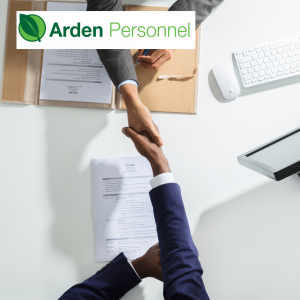 If this package does not suit your needs, take a look at our Arden Direct service.  
We also offer bespoke packages, please contact us to discuss this further on 01789 532220.